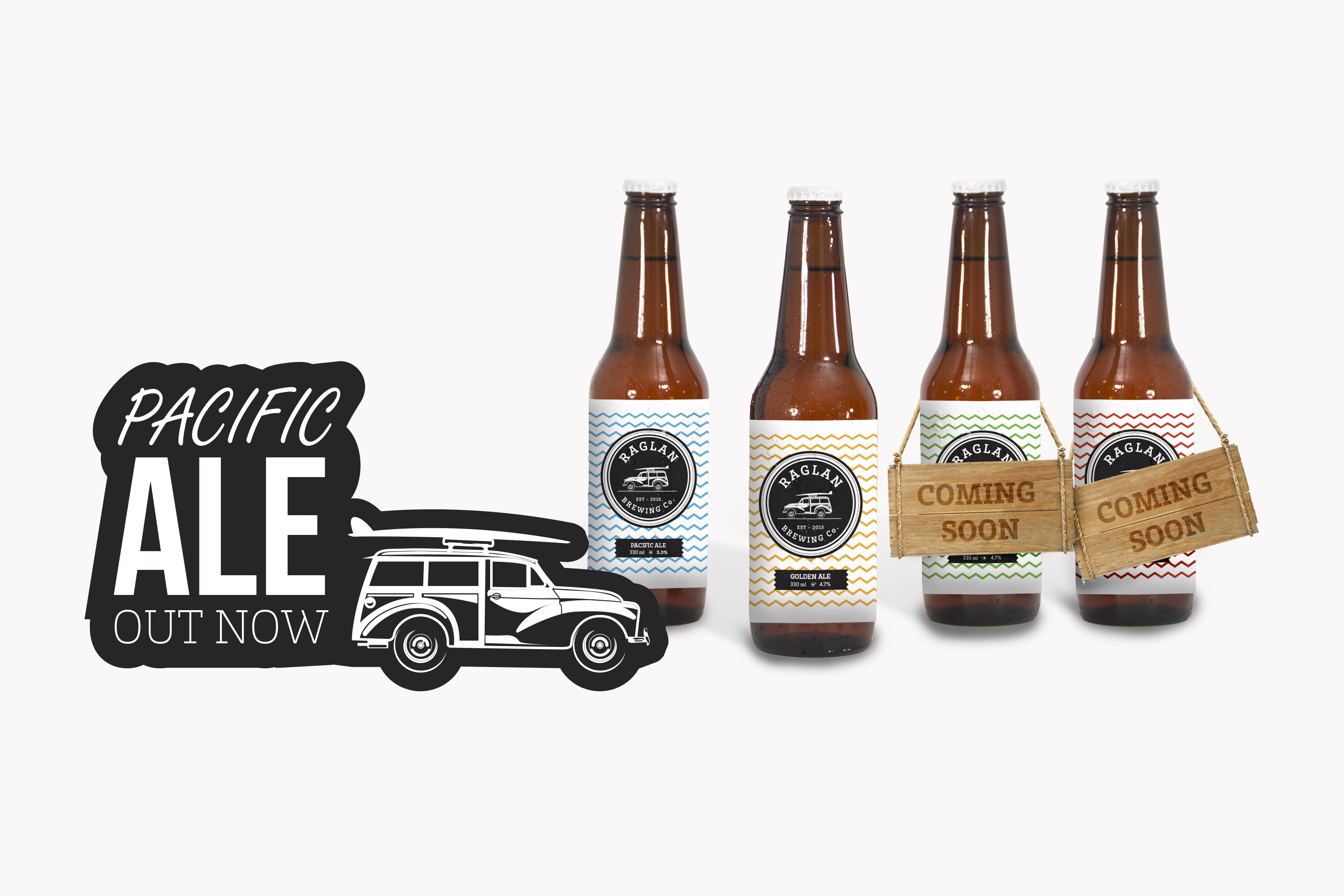 BORN AND BRED IN RAGLAN BY A COUPLE OF BEER LOVING BESTIES KEEN TO PROVIDE THE DISCERNING LOCALS WITH A UNIQUE DROP OF THEIR OWN.
IT'S BEEN IN THE PIPELINE FOR AWHILE NOW AND SINCE THEN, WE'VE BEEN ENJOYING SOME LENGTHY MARKET RESEARCH (BEER TASTING) ENTIRELY FOR YOUR BENEFIT.
THE BEST INGREDIENTS WERE SELECTED FROM DIFFERENT PARTS OF THE COUNTRY, THEN COOKED UP BY OUR BRILLIANT BREWER WITH GREAT LOVE AND CARE.
USING TRADITIONAL BREWING METHODS, THIS BATCH BREWED AND HAND CRAFTED CREATION IS STRAIGHT UP LIQUID GOLD.
THIS IS A REFRESHING, EASY TO DRINK SESSION BEER THAT EVEN WINE SNOBS WILL ENJOY.
WE HOPE YOU LOVE OUR BEER AS MUCH AS WE DO AND BE ON THE LOOK-OUT FOR OTHER INTERESTING FLAVOURS TO POP UP.
                                                  SEE YOU IN THE LINE UP !