Breaking News … 
   Our Golden Ale is having it's 1st Birthday this month, yep it's been a whole year already since the first batch of our flagship beer was produced. A huge thank you to all of our loyal customers !
And … The Pacific Ale hit the shelves a few months ago and we've had great reviews !  Have you tried it yet ?
                                                

Also … We're beavering away on the IPA recipe and it's gonna be a goody.
 And in last year's news …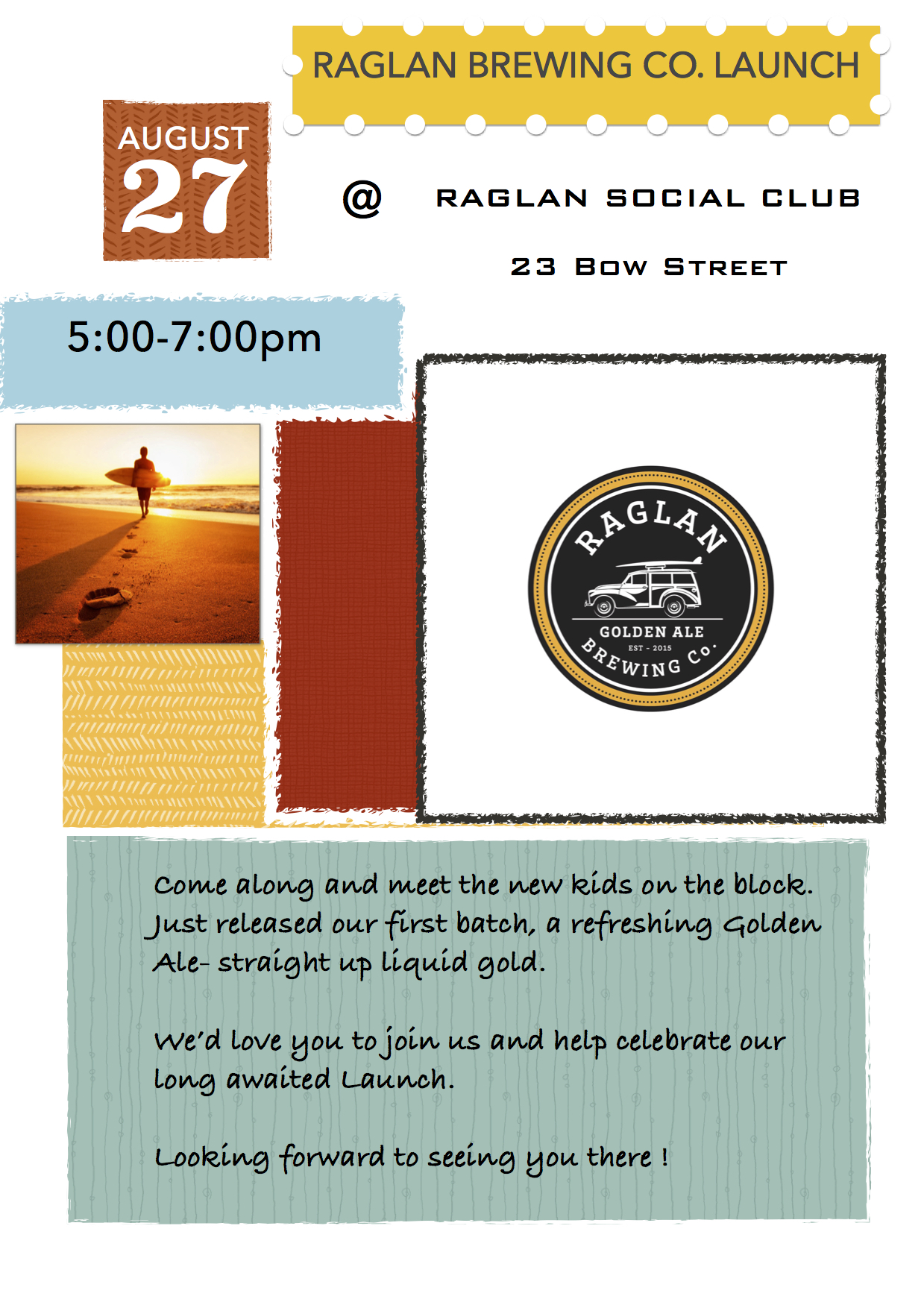 August 27th 2016 –
An extra Huge thank you to the Raglan Social Club for hosting our Launch.
It was an epic night with about 100 people attending.
Thanks to Ciara (the super star) and the amazing Chefs who prepared the most tasty treats.
We are so grateful for your support Raglan!